In Indiana, obtaining a subpoena out of state may seem overwhelming. Fortunately, it's easier and more manageable in reality.
The State of Indiana has provisions to make this process easier, including guidelines and instructions on the website of the State of Indiana's judiciary system. You can also hire a process serving agency like Serve Index LLC to spare yourself the hassle.
Applying for an out-of-state subpoena involves some paperwork but could be completed fairly quickly with the right resources and assistance. Keep reading to learn more about the process.
Indiana Foreign Subpoena: Steps and Process
Determine the jurisdiction:

Before beginning the process for an out-of-state subpoena, you need to determine which state or court system has jurisdiction over the case. Depending on the nature of your case, this can be a complex step if multiple states are involved.

Gather paperwork:

You must submit the necessary paperwork to the court to obtain an out-of-state subpoena. This includes a request for foreign process, a certified copy of the complaint, and possibly other documents required by the state you are trying to serve a subpoena in.

Submit your request:

Once you have gathered all necessary documents, they must be submitted directly to the court. This is usually done via mail or fax, which may vary depending on the court's specific procedures.

Serve the subpoena:

Once the court approves the request and a foreign process number is obtained, you must serve the subpoena following that state's laws. Depending on the circumstances, you may be able to serve the subpoena yourself, or you may need to hire a professional process server.
Domesticating a Foreign Subpoena in Indiana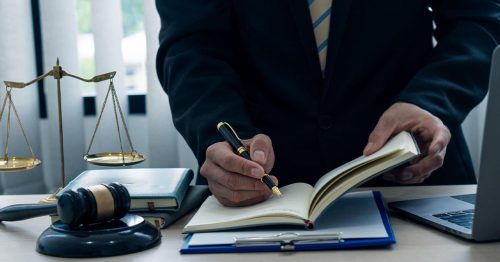 The process is slightly different if you have an out-of-state subpoena that needs to be served in Indiana. The first step is to domesticate the foreign process with the issuing court. This means obtaining a certification from the state's court where the subpoena was issued. Once this is done, you must follow Indiana's rules for serving a subpoena.
No matter which process you need to follow, Serve Index LLC can help make the entire process simpler and easier for you. We have experienced staff that understands the complexities of out-of-state subpoenas and can assist with each step from start to finish.
Out-of-State Subpoena Experts in Indiana
Serve Index LLC is a trusted and experienced process serving agency in Indiana. We specialize in out-of-state subpoenas and can assist with everything from gathering the paperwork to ensuring that the documents are served correctly. Our staff takes pride in providing efficient and quality service to our clients at all times.
When you hire us, we guarantee the following:
Error-free service of process

Up to three subpoena service attempts

Live service updates

GPS tracking

Witness fee calculation

Signed copy of the affidavit of service
If you need help understanding any part of the process or have specific questions that have not been addressed in this blog, contact Serve Index LLC through the online form. You may also reach us at 1 888 994 6339.